Domains
Register & Manage Domain Names
Availability
All resellers can gain access to our domain name and DNS management facilities as standard. It allows you to register, transfer in and manage domain names with ease. We have designed our interface to be intuitive to use, yet provide ultimate control to yourself without the need to contact our support desk. You'll not find any gimmicks, hidden costs, or penalties contained within our offering.
Hundreds of extensions to search against
Search within the control panel or integrate the checker into your own website
Existing domains can be added into the panel, and they can be optionally transferred to us
Address Book
Our address book links all aspects of our control panel. Whether it be pre-sales as part of the CRM, to help provide customers with their own portal login, or to register and manage domain names, this helps you achieve this.
Specific to domains, the address book clearly shows what domains reference a contact. Should you amend a contact in use the WHOIS would be updated instantly across all those associated without the need to edit them individually. Should you wish to register a domain, simply select an existing contact and within seconds this domain can be yours.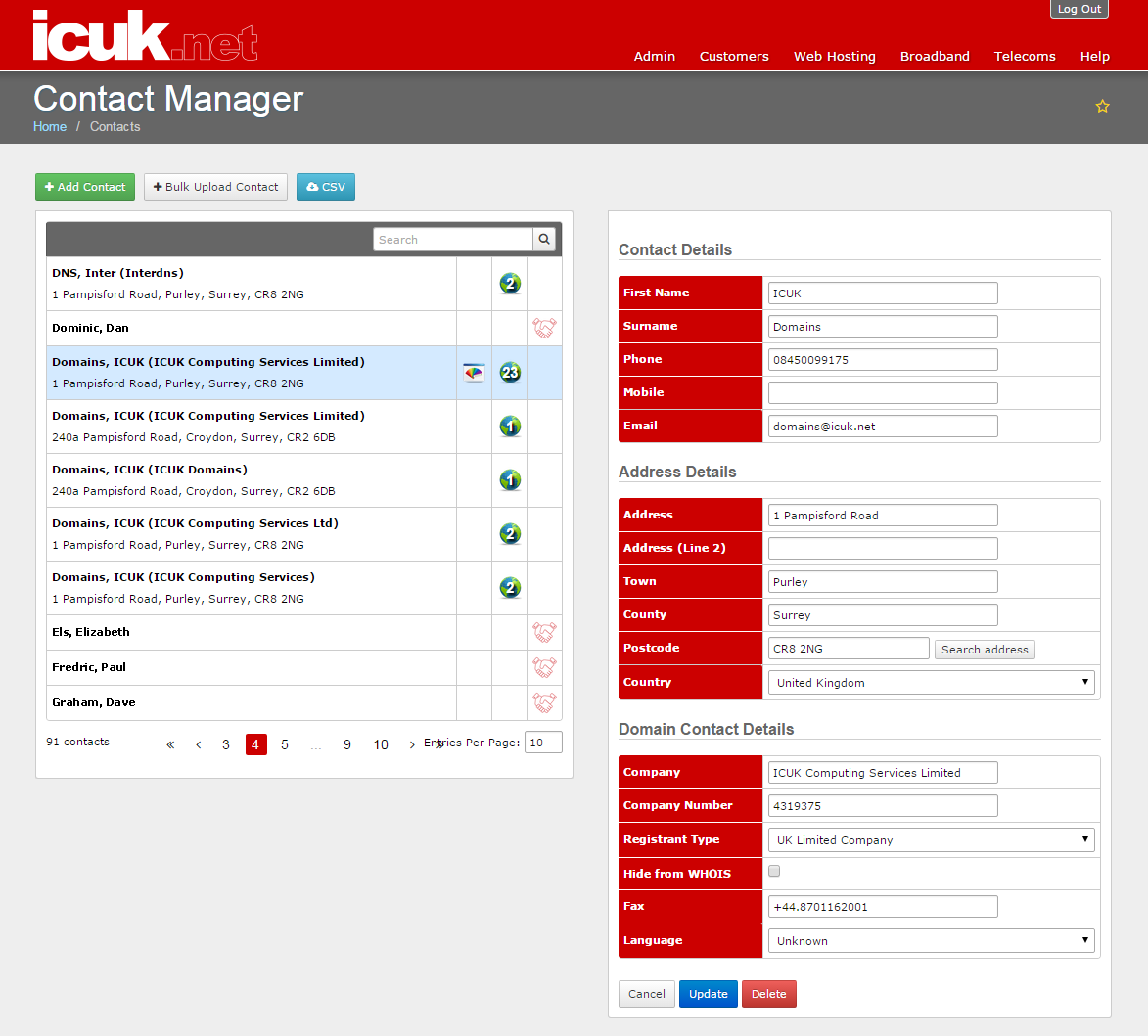 Domain Management
We can offer a large portion of the worlds domain extensions, and as a reseller you can manage these in complete automation. This includes changes to name servers, WHOIS privacy, WHOIS records and locks. Should you need to move the domain name away, IPS Tag changes (for Nominet domains), and EPP / AuthInfo (ICANN / Centralnic domains), can be actioned without hindrance or penalty.
Manage hundreds of TLD extensions
Full control over WHOIS updates
Control domain locks
WHOIS validation management controls
Generate AuthInfo / EPP codes
Like what you see? Request additional information and wholesale pricing